I just found out you can use a video instead of an image as your account picture in Windows (works with Windows 8.1 and up). Pretty neat effect.
So this is how you set it up. Go to your start screen, click on your name, choose 'change account picture'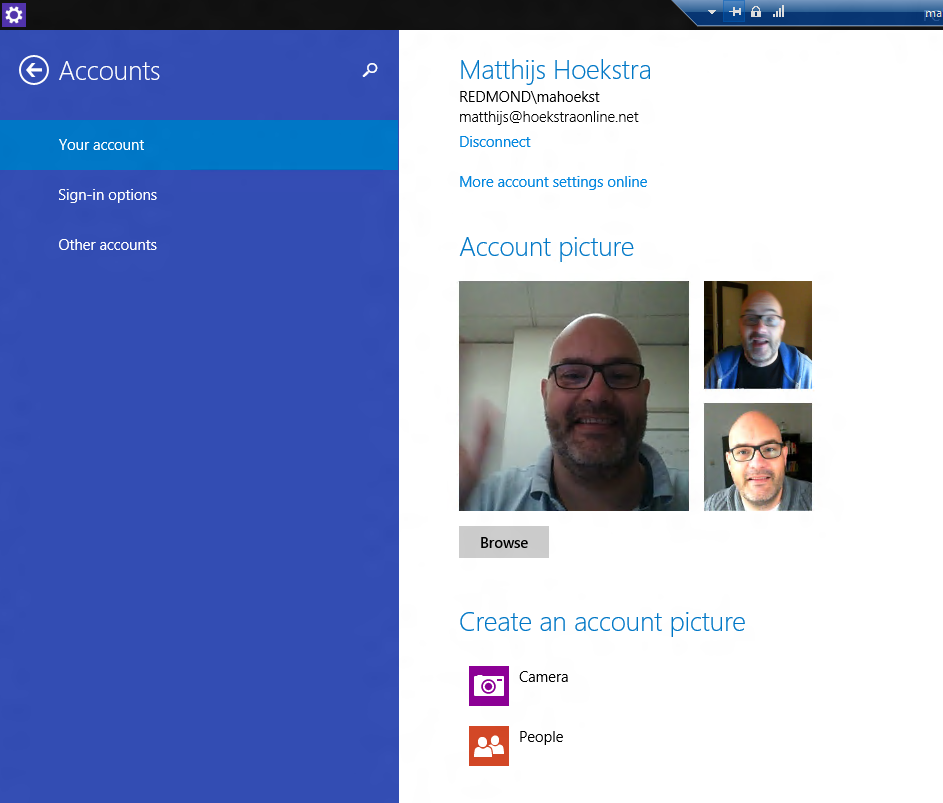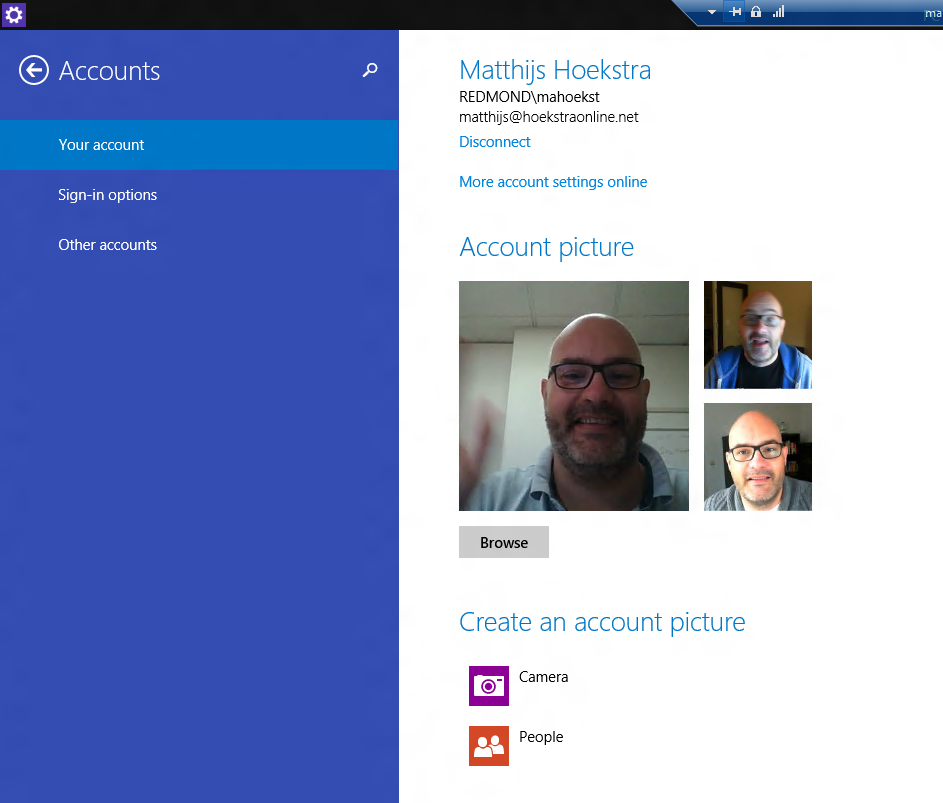 Instead of browsing for a picture you click on camera. In the camera screen make sure you switch to vide mode.


That's it. Pretty cool he?
Oh if you want to build your own app to do this, there is an API for that too: https://code.msdn.microsoft.com/windowsapps/Account-picture-name-sample-912baff1