Where are all the Windows 8 apps?
We get a lot of questions from people they see less apps in the Windows 8 store than their friends and are wondering what's going on. It's pretty simple. By default the Windows 8 store only shows the apps which support your Windows Language preferences. So if you install a Dutch version of Windows the store only displays apps which support the Dutch language.
There are 2 ways you can show more apps. One is go to the settings in the store. Open the store app, go to settings, preferences. If you set the 'Make it easier to find apps in my preferred languages' to no the store will show you all apps published in your market.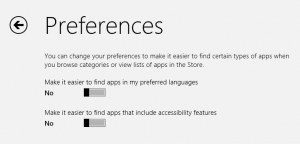 What I prefer is only the Dutch and English apps. Make sure the setting shown above is set to Yes and go to the language settings of windows 8. (go to the startscreen, start typing language and select settings on the right side of the screen).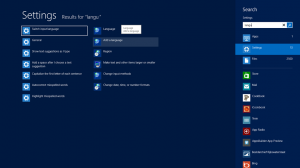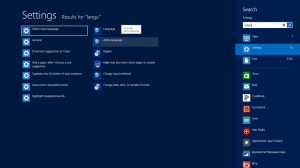 This is the language screen.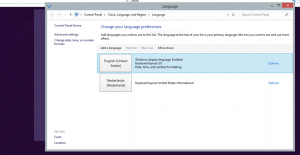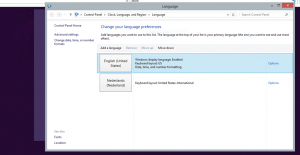 Add the languages you prefer.
Now the store will only display the apps in your selected languages. No Chinese, German and Italian apps in your list
Btw, depending on your locationsetting the amount of apps might differ as well. The location setting in Windows determines what store you are searching for apps. (it doesn't matter what region you set in your Microsoft account)