A while ago my desktop at home started to acting up. So I decided I wanted it to replace it with something new. I was looking for something small yet powerful and it needs to be silent!. My colleague Galileo recommended the Intel NUC.
So after some searching and reading reviews I decided it looked good and would fulfill my requirements. It needs to be silent, powerful enough to use Visual Studio, enough memory, enough disk space. And it needs to be able to hook up different screens. (At least 3).
So i ordered the following parts at Amazon:
Enough memory, 512GB disk, a USB to VGA cable to hook up a 3rd screen. 2 short cables to hook up the mini display and mini HDMI connectors at the back to 2 other DVI screens I have.
So far I really like the device. It's fast, quiet (you can hear it, and when the blower starts you can hear that too, but it's not annoying, it's a soft sound). I use a BT keyboard and Mouse. It's fast enough to use Visual Studio. I can even build my own Windows enlistment which is a pretty heavy task. Happily running Windows 10 at the moment.
The NUC has a I5 processor. The case can hold a small notebook SSD drive (there is also an option to use M2 storage for future expansion).
Here are some pictures of the device. It is really small: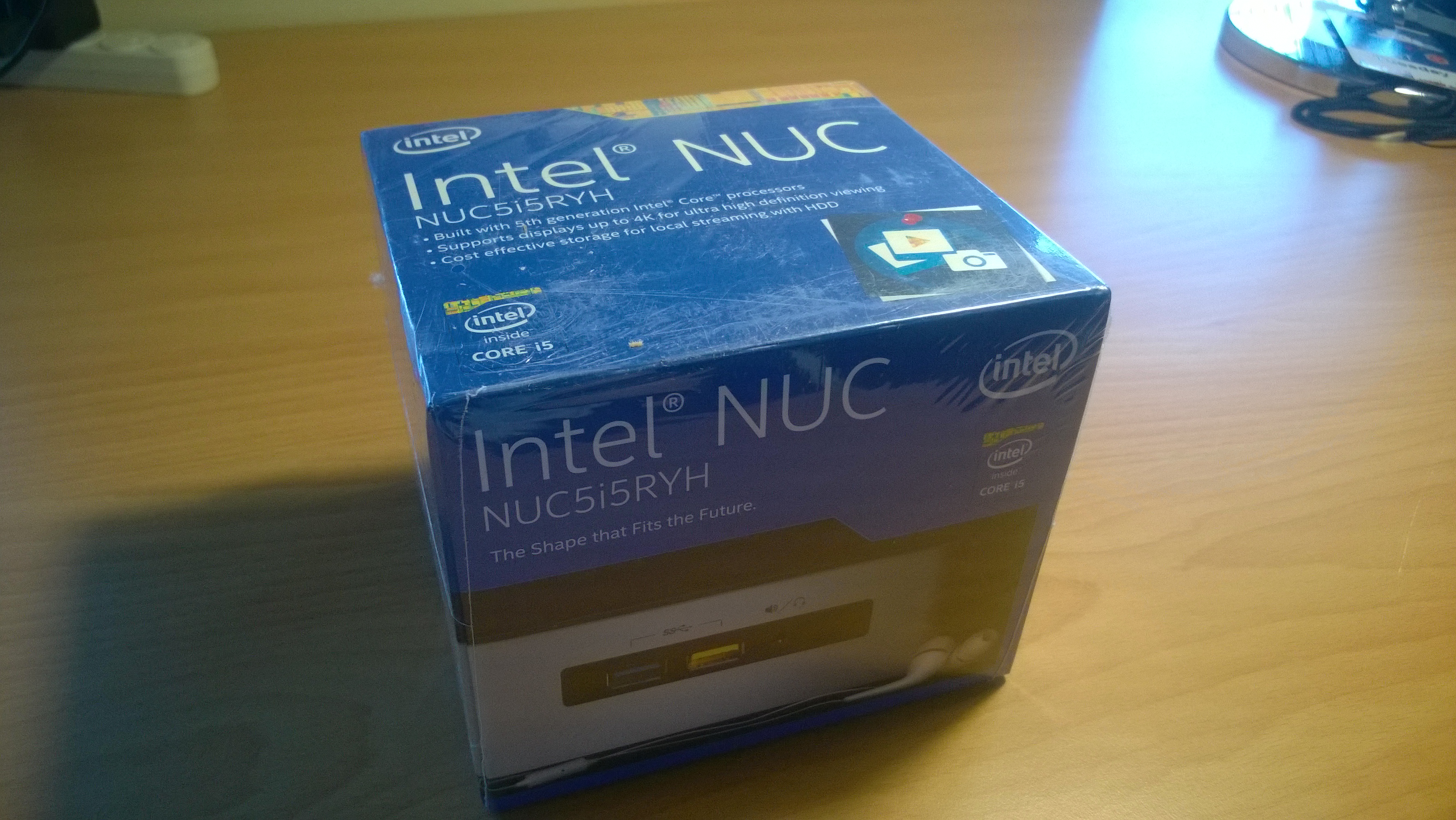 The package also contains a little Vesa mount so you can screw the device to the back of your monitor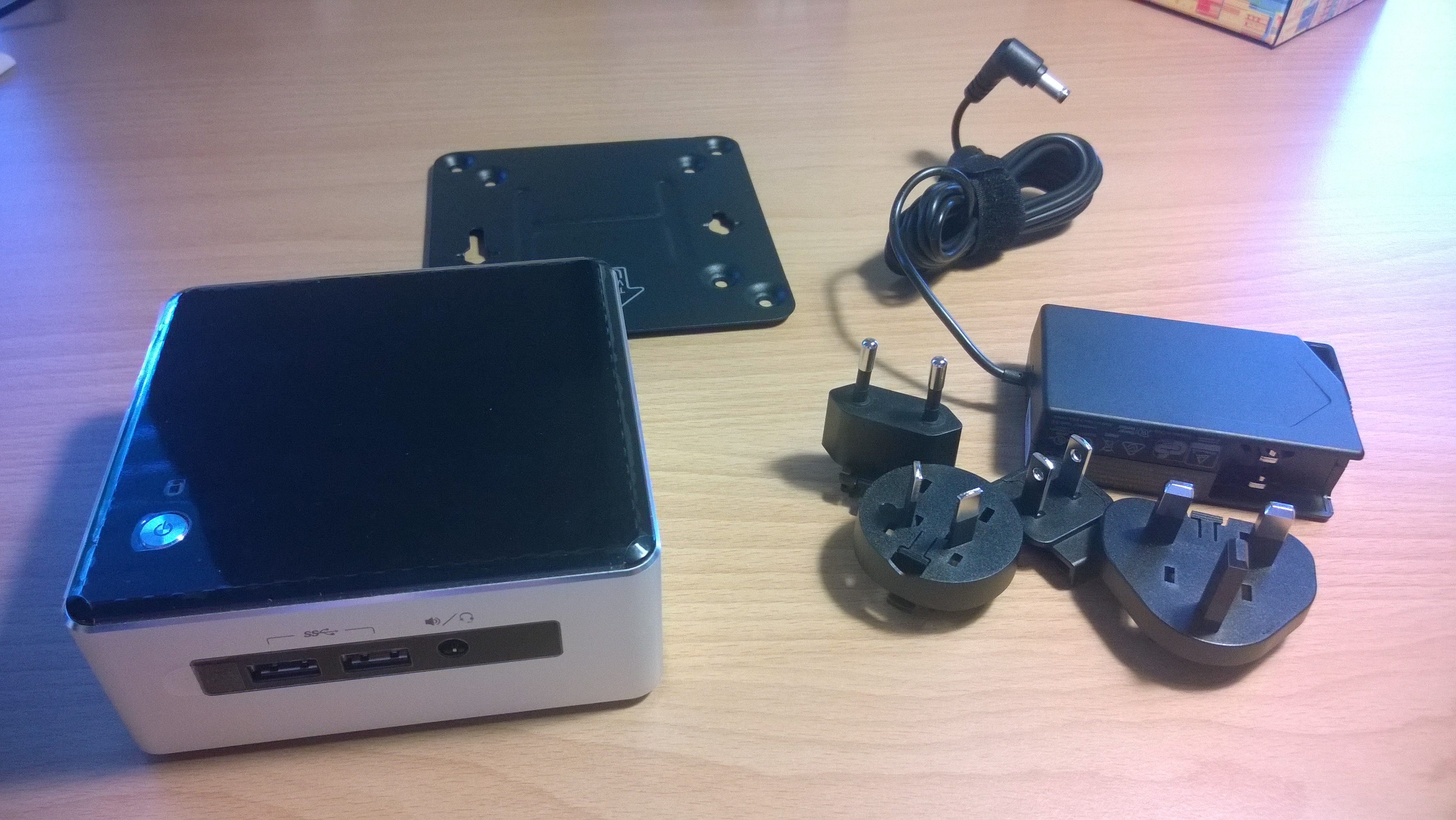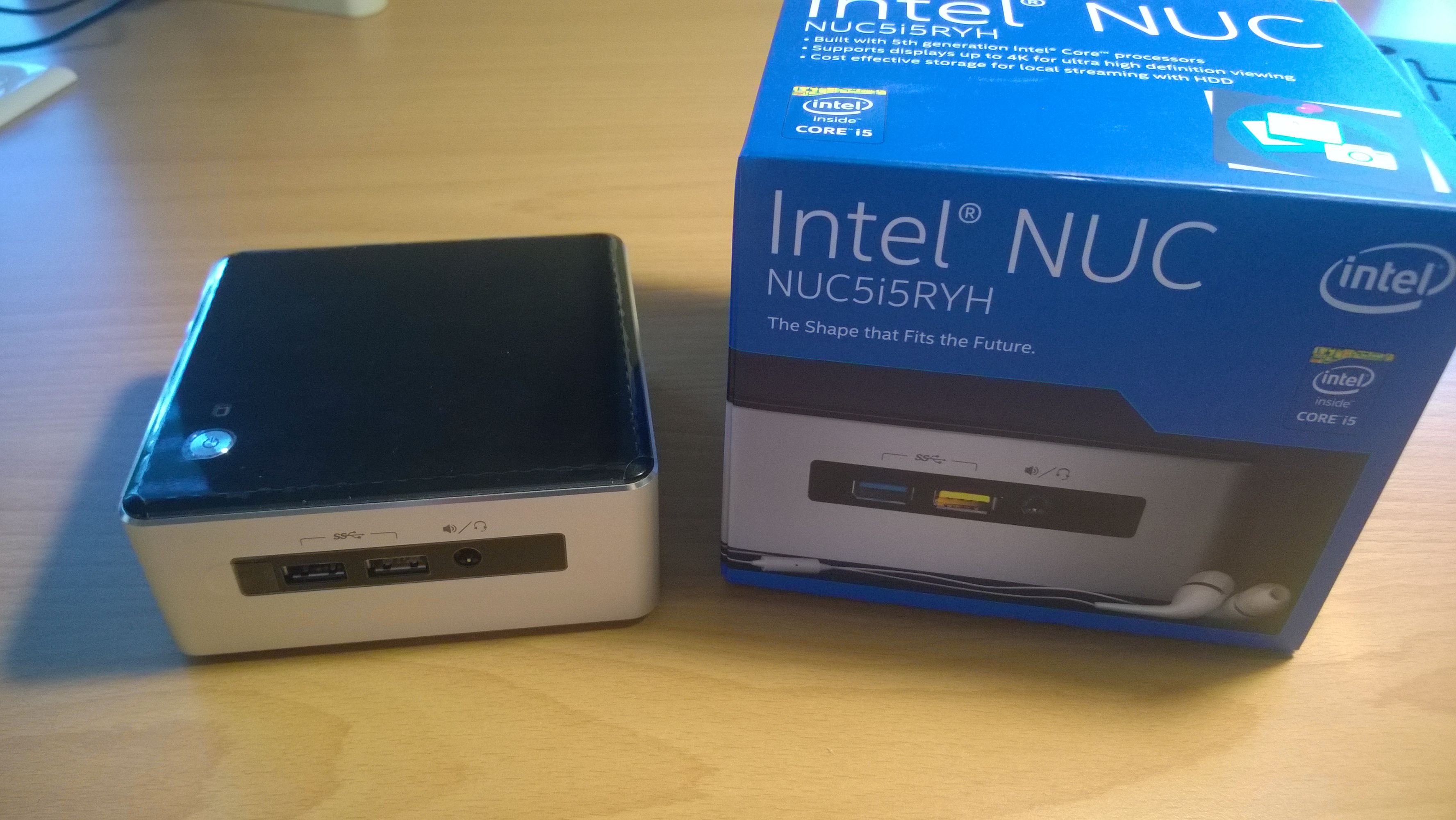 Enough USB3 connectors on the back and the fronts, 1 USB connector at the front you can use for charging (will have power when the device is shut down)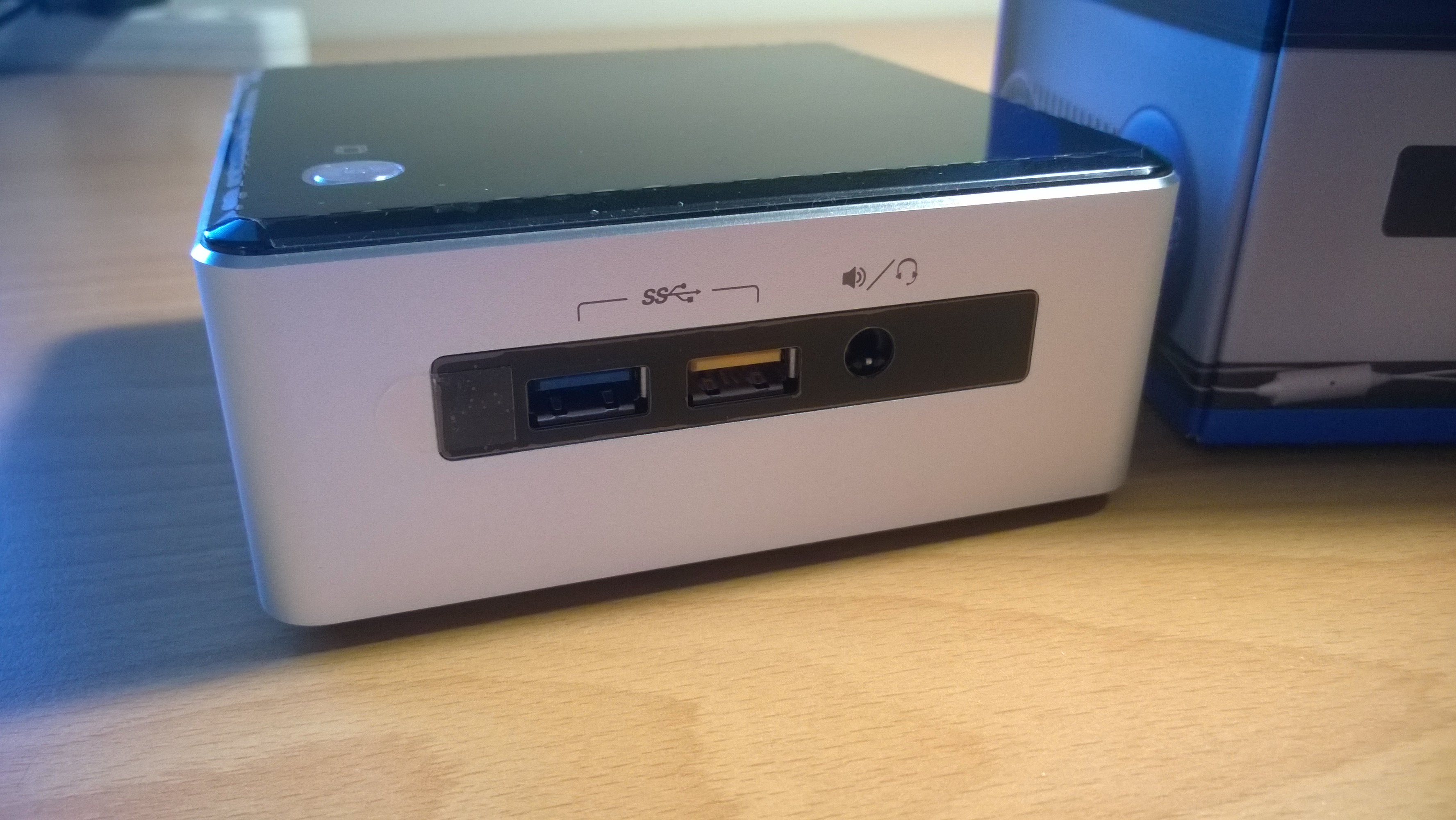 2 memory modules for 16GB total memory. Works great for running multiple emulators and hyper-v images.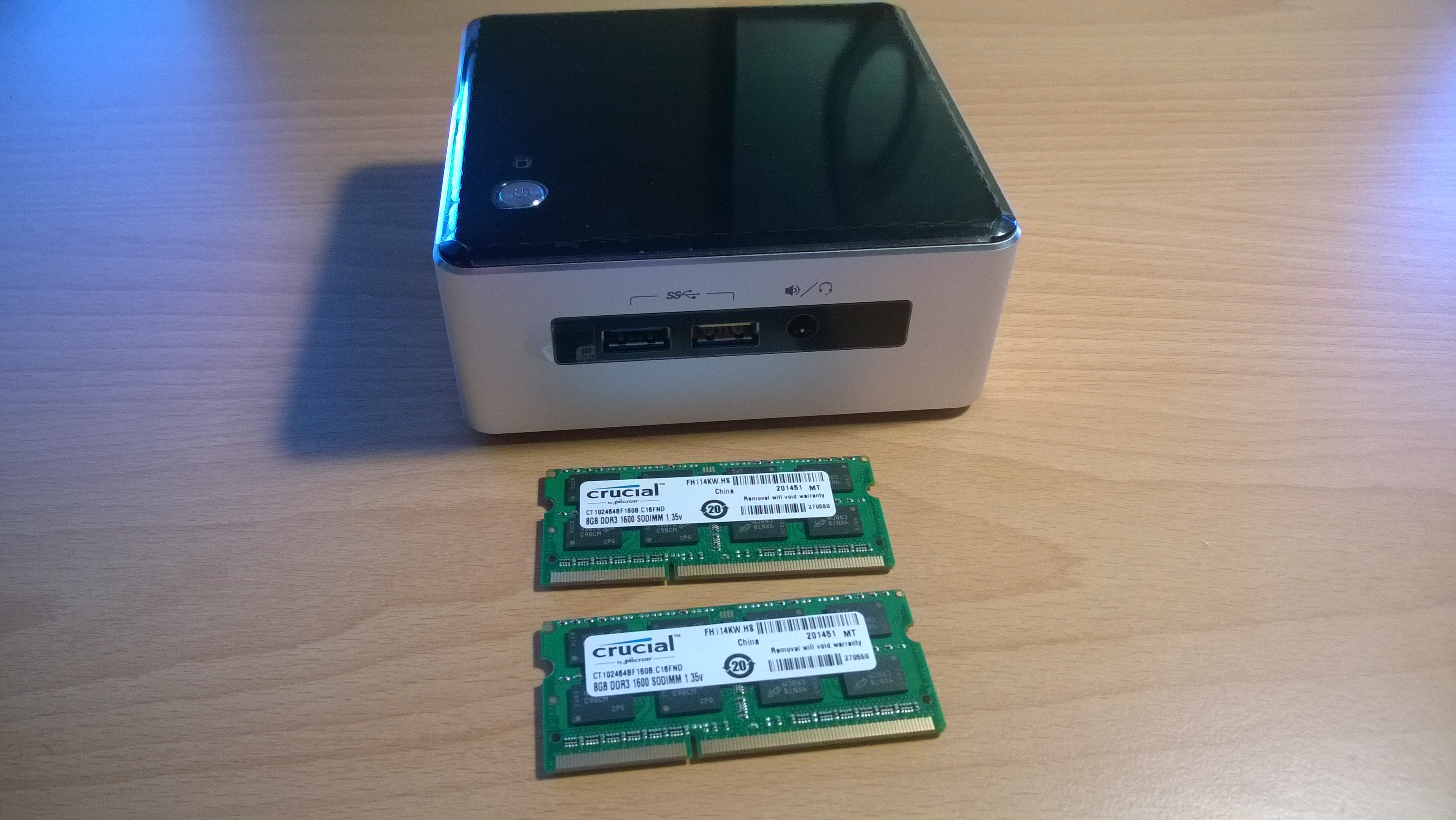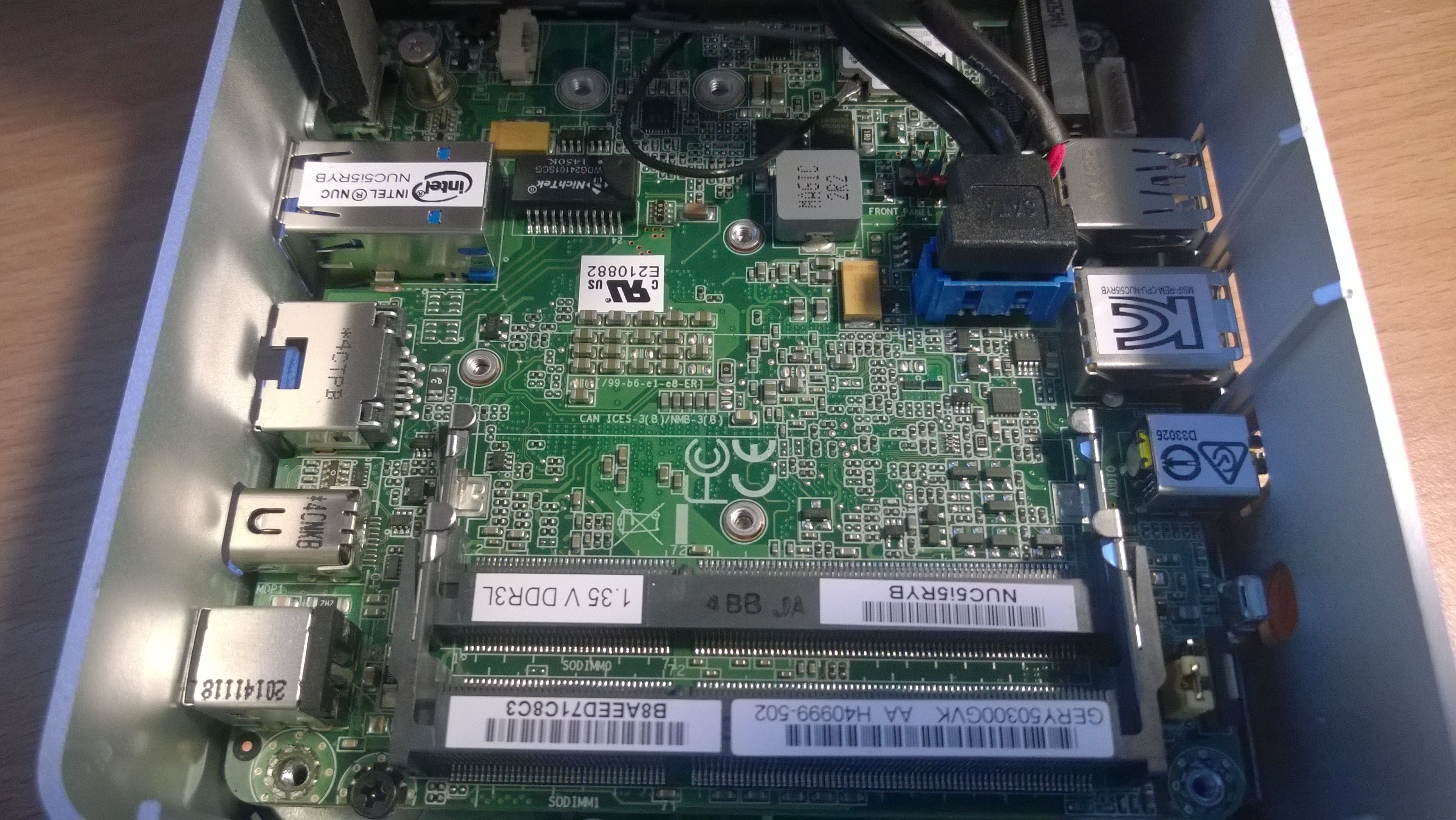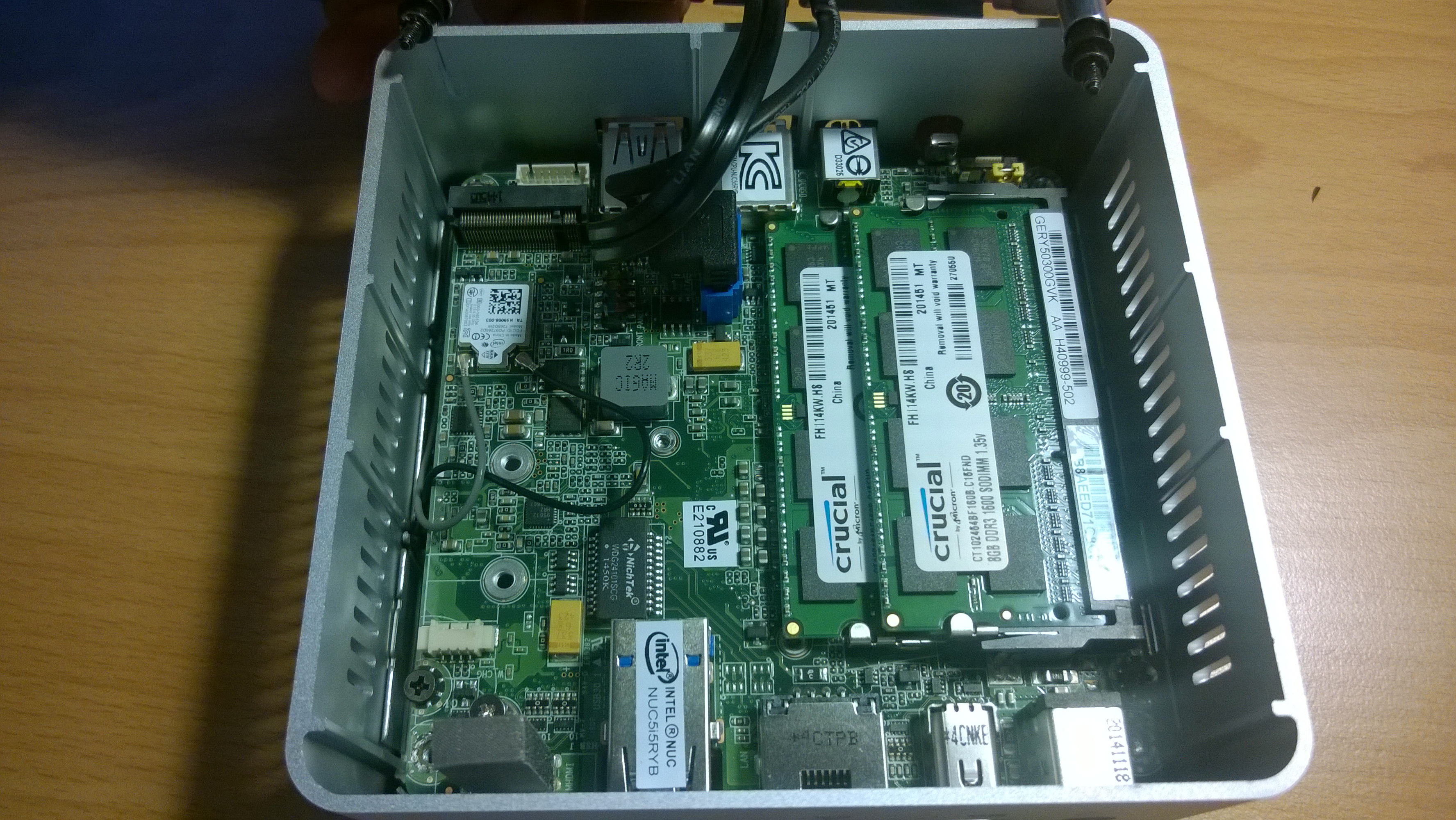 The hard drive fits in neatly too (512GB SSD)
USB to VGA dongle for my 3rd screen. After installing the display adapter drivers it works great.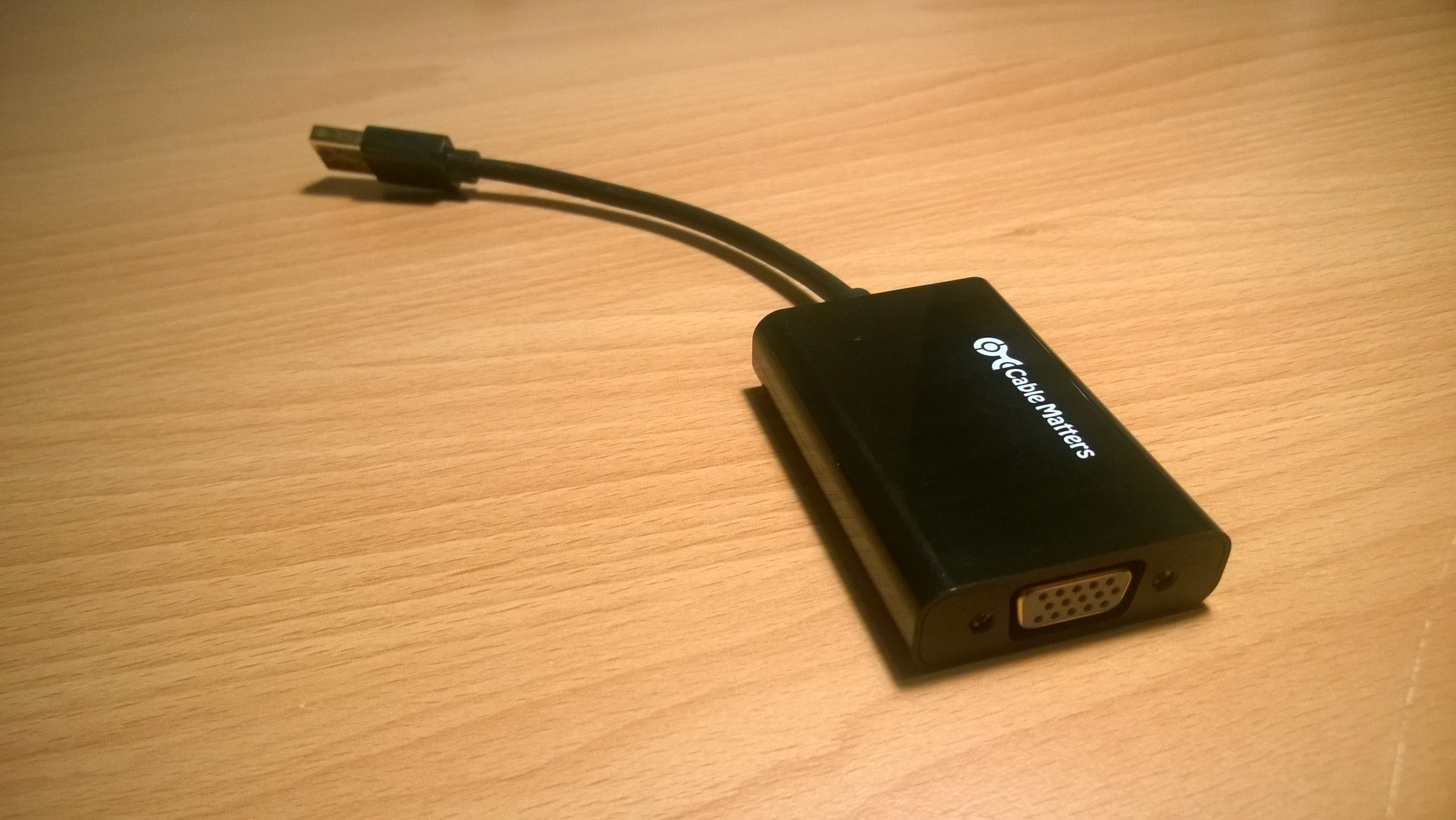 So all in all I am happy with the device. 1 wish would have been a TPM chip. That would made it easier for me to authenticate for work stuff with a virtual smartcard instead of my real smart card (and perhaps forget it to bring to the office because it's still in my smartcard reader at the home office)