Making a backup of my HP EX470 Homeserver disk
Update: make sure you follow this post when finished cloning your drive otherwise WHS won't run as you would expect.
One of my colleagues Homeserver crashed and he doesn't have the restore DVD anymore. I happen to have an EX470 homeserver from HP as well. My colleague asked to copy the C drive (that's the only drive HomeServer doesn't create a duplicate for). Lars Stolwijk recommended using EaseUS ToDo backup to clone a disk on twitter.
I downloaded that tool. You can choose to extract an ISO so you can burn a CD yourself, burn a CD immediately or create a bootable USB drive. I created a bootable USB disk and started it on 1 of my pc's. The USB Key booted so I attached my c drive from my homeserver and an empty 500GB disk to this pc and rebooted again.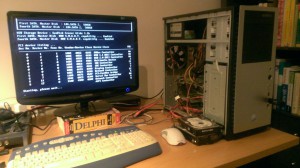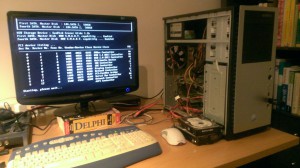 Booting from the USB took a while, so be patient.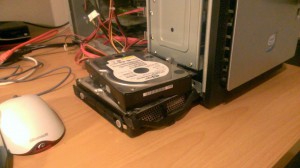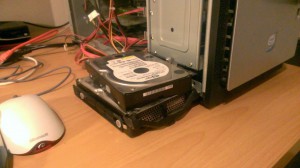 I hooked up my homeserver seagate drive and an empty WD drive. Remember which one is your homeserver drive so you won't copy the emtpy drive over your homeserver drive 😉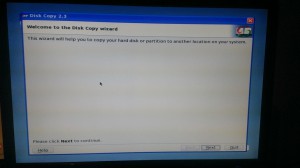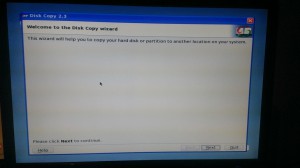 Click next.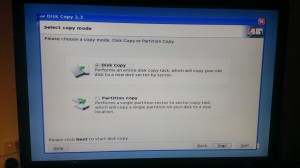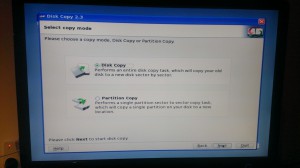 Copy disk (you can also copy a partition, but I needed the entire disk)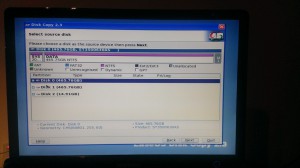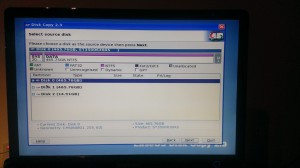 Select the source disk. In my case that is the Seagate disk from my homeserver. Make sure you choose the correct one.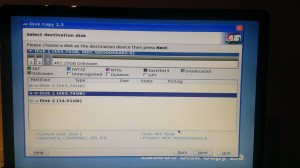 And the destination. As I understood the destination disk doesn't need to be the same size. It can be a larger disk.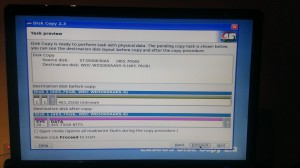 Make sure everything is OK and press proceed.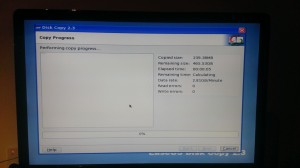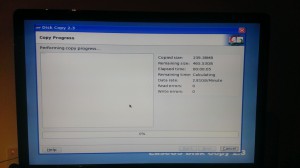 And now we wait 4 hours before it's complete!
After that I plugged in the drive and booted from it. Voila 🙂